I live with Teddy Bears that almost completely surround me. My wife loves Teddy Bears and is a serious collector.
Discovering some old Teddy Bears that had served someone very well over many years and then were discarded to a good will shop I was sad for them. There they were.... lonely and stuffed far back on a shelf - never to be possibly loved again.
I purchased my first reclaimed Teddy Bears there and then began to give them Face Lifts by carving a new Face for them. Here are the results...
Average Price is $125 - $150
Contact
Meet Patch
Just below you can see "Patch". I found Patch shoved into a corner of a pile of Teddy Bears at the good will store. Discarded and Alone - you could almost see his tears.
The before (left) and the after (right) demonstrates the power of new face.
After working with Patch - I opened the very First Nip and Tuck Clinic for Teddy Bears.
Yes your Teddy Bear can have a face lift.
Go To - Teddy Bear Adoption Page
Go To - Teddy Bears to be Adopted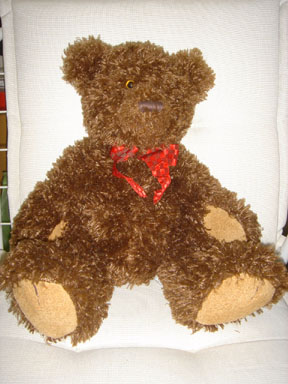 BEFORE Patch's Nip and Tuck Clinic experience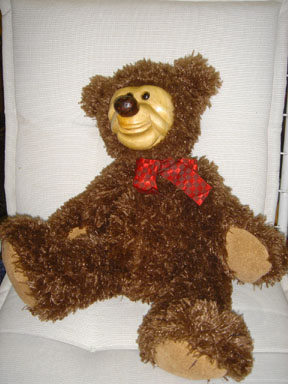 AFTER Patch's Nip and Tuck Clinic experience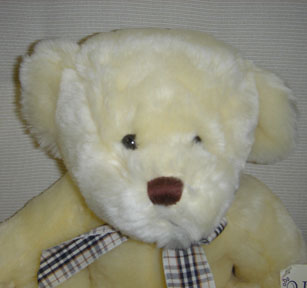 Before Benji's Nip and Tuck Clinic experience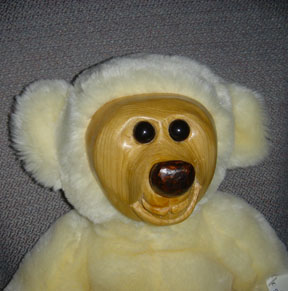 AFTER Benji's Nip and Tuck Clinic experience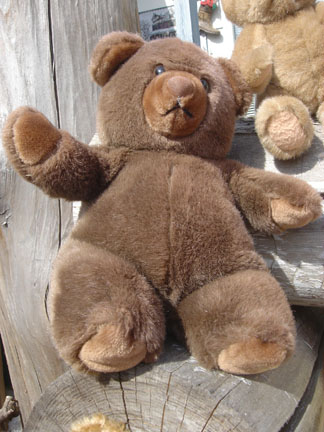 BEFORE Elijah's Nip and Tuck Clinic experience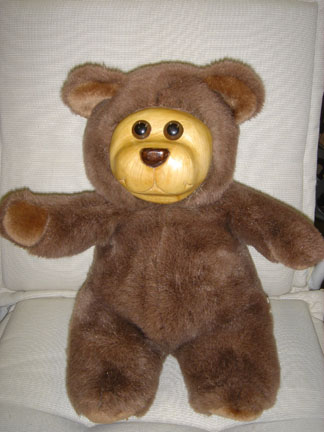 AFTER Benji's Nip and Tuck Clinic experience